S. F. BAY AREA BROADCAST ON KRCB, PBS channel 722
on Monday, March 14th, 2022 at 9:00 pm
and on Saturday, March 19th, 2022 at 2:00 p.m.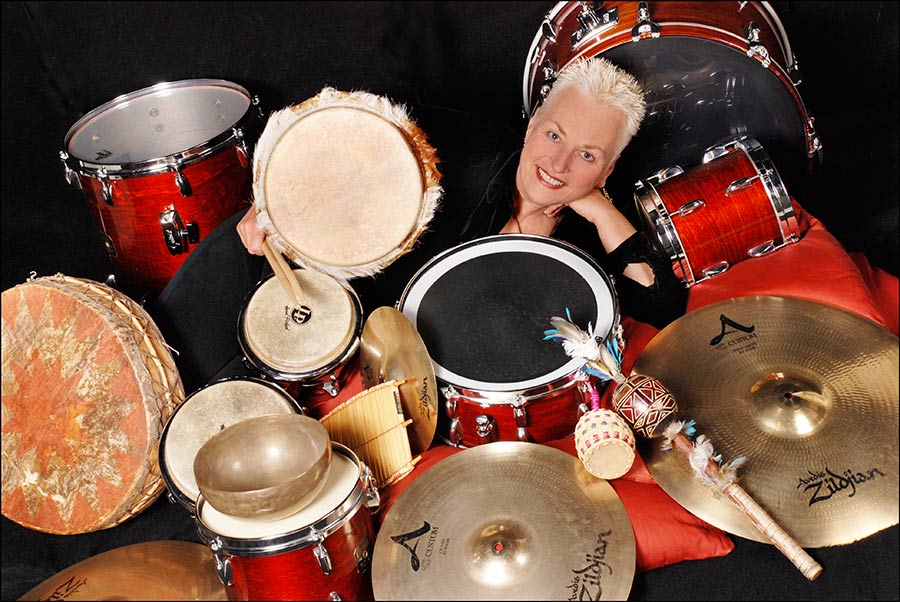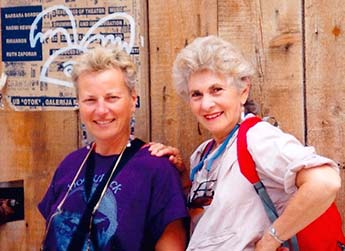 She Dares to Drum is a video of the hour-long autobiographical percussion play composed and performed by Barbara Borden and written and directed by Naomi Newman. A synthesis of theatre and music, the play combines the language of the drum and the spoken word weaving the stories of Borden's Russian Jewish ancestry, identical show-biz sisters, a trail of bands and eight years with the acclaimed women's jazz ensemble, Alive! The story, told in rhythm with "text as concise as a lyric sheet" (Dennis Harvey, SF Bay Guardian), provides the context for her bravura musical performance, and reveals how her life experience is the wellspring of her music.
The video is produced and directed by three-time Emmy Award-winner,
David L. Brown, who produced the award-winning documentary, "Keeper of the Beat," profiling the life, music and drumming of Barbara Borden. Video edited by Barry Stone, mixed by Dan Olmsted at IMRSV.
"Whether she's satirizing her own adolescent attempts to drum her way through "My Fair Lady," or spinning out a gorgeously complex meditation on three hauntingly tuned drums at the end of the piece, Borden draws you into a supple rhythmic intelligence and intuition."
— Steven Winn, SF Chronicle
"Barbara Borden is a fabulous drummer. She plays a dizzying variety of percussion instruments, along with her own body (thighs and chest) to keep time as she tells the story of her life."
— Mari Coates, SF Weekly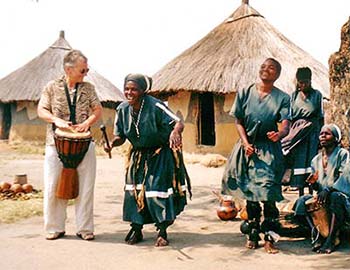 "She Dares to Drum is a peach. It's arresting, confident, and stringently nonindulgent …she drums, nothing else matters…humor and a lot of other qualities – confusion, anxiety, joy, drama – surge out of her playing. The play is a true original hybrid: conveying both subtle emotional atmospherics and a full range of musical genres on instruments that range from a traditional drum kit to Tibetan singing bowls. Borden 'speaks" through mixed aural media that hold our full attention."
— Dennis Harvey, SF Bay Guardian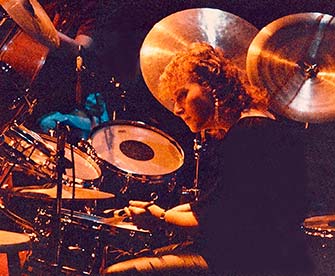 "Borden makes you feel that the world is her drum…She's a personable and engagingly open narrator as well..She interweaves her life story with eloquent percussion passages."
— Robert Hurwitt, SF Examiner